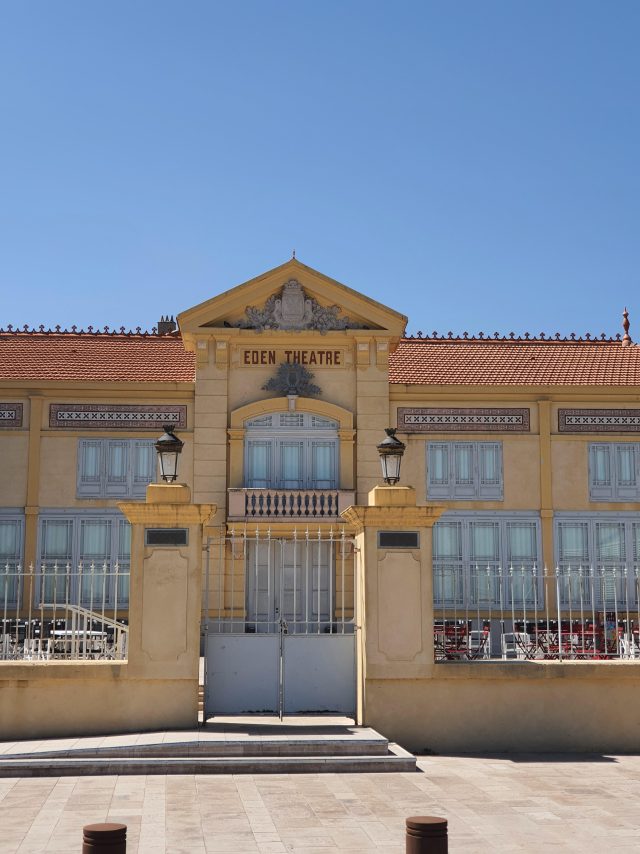 During the summer of 1895, taking advantage of his family's stay at the Palais Lumière built in La Ciotat, Louis Lumière perfected the cinematograph and began shooting some thirty films among the first in the history of cinema: "L'Arrivée d'un Train en Gare de La Ciotat", "L'arroseur arrosé", "Querelle enfantine".
The first private screening took place in the Grand Salon of the Palais Lumière on September 21, 1895 (a few weeks before Paris…). The first paying cinema screening took place on 21 March 1899 at the Éden Théâtre, making La Ciotat the true cradle of cinema. Since February 12, 1996, the Eden Théâtre cinema is registered as a supplementary inventory of historical monuments.
The Grand Salon: it is located in the Château du Clos des Plages, can be visited on certain occasions, including the European Heritage Days.
The Château du Clos des Plages: also known as Palais Lumière, it is located at the end of the Allée Lumière and is the former residence of the Lumière Family.
The Monument of the Lumière Brothers: near the Lumière Beach, it pays tribute to the inventors of the cinematograph.
The cinema plaque: it is installed at the railway station of La Ciotat to recall the shooting of the famous film "The Arrival of a Train at La Ciotat Station".