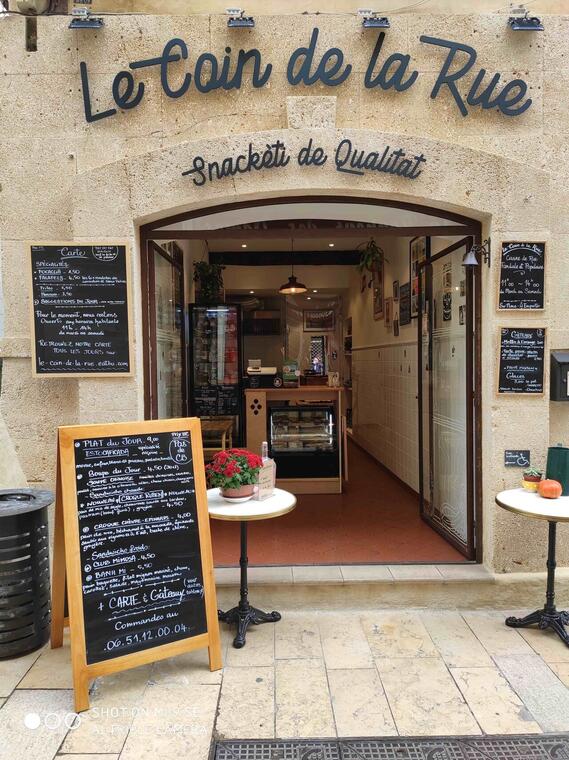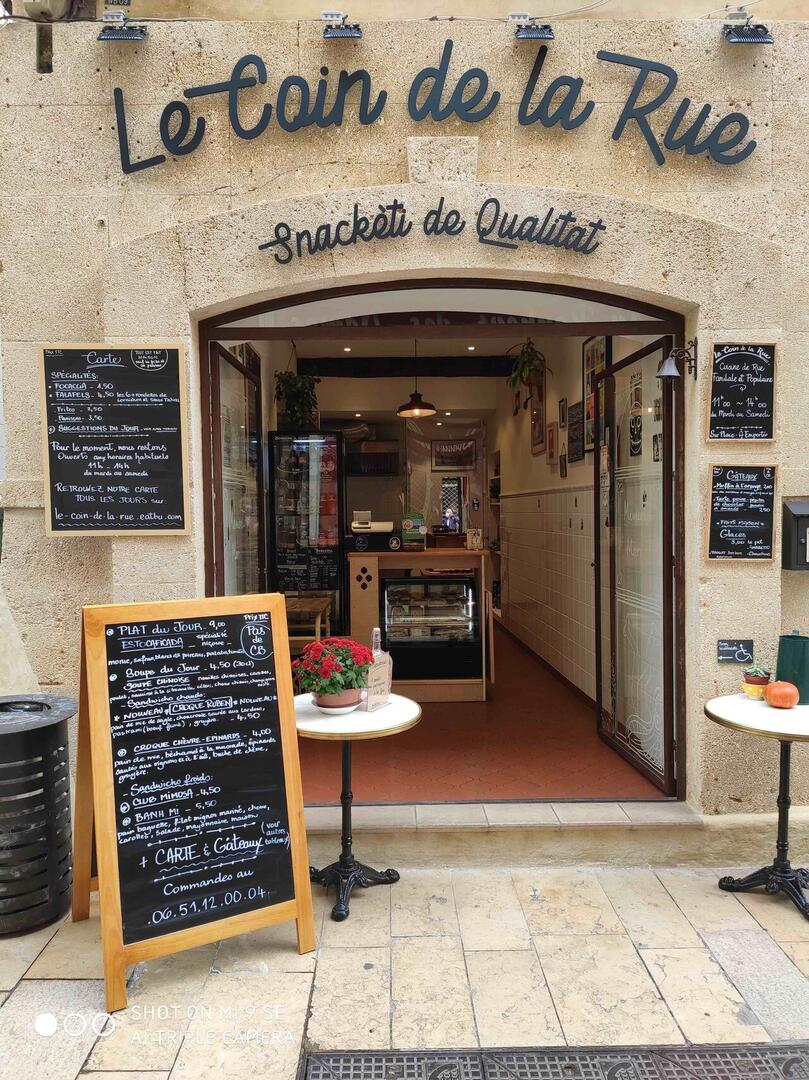 AU COIN DE LA RUE
Restaurant,
Mediterranean cuisine,
Traditional French cooking,
Indian cuisine,
Greek cuisine,
Italian cuisine
in La Ciotat
The restaurant Le Coin de la Rue, located in the main pedestrian street of the historic centre of La Ciotat, offers family and popular street food from here and elsewhere.

The menu at Le Coin de la Rue is eclectic and caters for all types of customers.
Among the many specialities are focaccia, Banh Mi sandwich, Indian salad, moussaka, roast pork with beer, cornflakes chicken, beef with carrots, cod brandade, sausage rougail, sweet potato purée, rice pilaf, pan-fried courgettes, chichi frégi.
Monday

11:30 AM - 2:00 PM

Tuesday

11:30 AM - 2:00 PM

Wednesday

11:30 AM - 2:00 PM

Thursday

11:30 AM - 2:00 PM

Friday

11:30 AM - 2:00 PM

Saturday

11:30 AM - 2:00 PM